How much does Eyelid Surgery cost in the uk?
Eyelid surgery procedure to remove loose or puffy skin on the eyes to refresh and rejuvenate the appearance
✔ Free Consultation ✔ Free Aftercare
✔ No Hidden Costs ✔ ZERO% Finance Available
Beautiful clinic, it was clean, well presented and stylish. I feel fabulous and can not recommend the clinic, staff and surgeon enough. I have had many compliments and feel like a new woman. Thank you very much Bella Vou for making me feel 10 years younger, very very pleased!
Gabrielle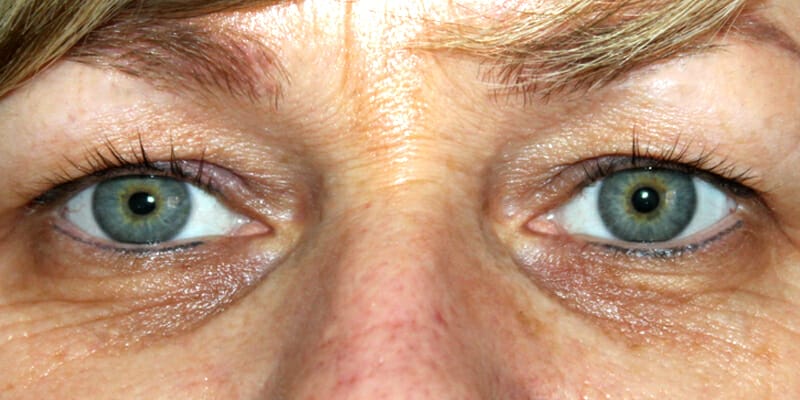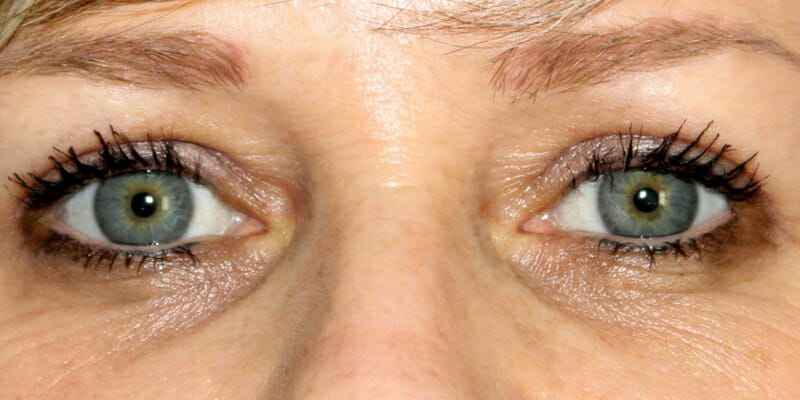 I had been thinking about Eyelid Surgery for a long time. I finally plucked up the courage to go for it and I could not be happier. The lovely girls at Bella Vou put me at ease straight away and I enjoyed the whole experience from start to finish. My consultation with Amir was so informative and I was able to book in straight away.
Joanne
II feel fabulous and cannot recommend the clinic, staff and surgeon enough. Thank you very much Bella Vou for making me feel 10 years younger!
Leanne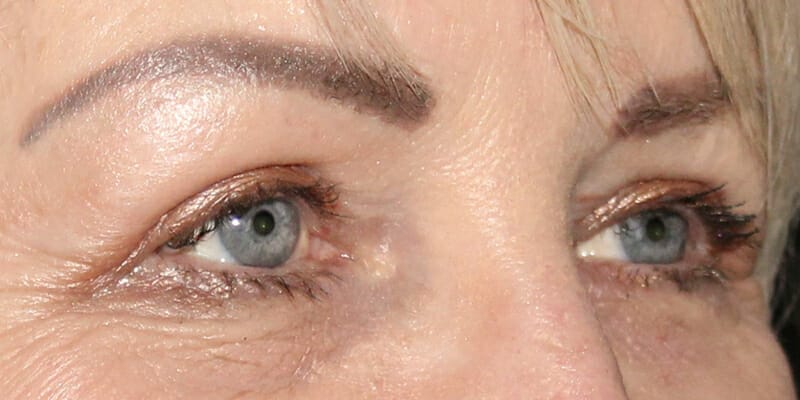 The team at Bella Vou are amazing and support you pre and post-surgery. You feel like you have joined a lovely family during the whole process. For me this is a very personal and rewarding journey and I have made it in the great hands of Amir and the lovely Bella Vou team.
Lee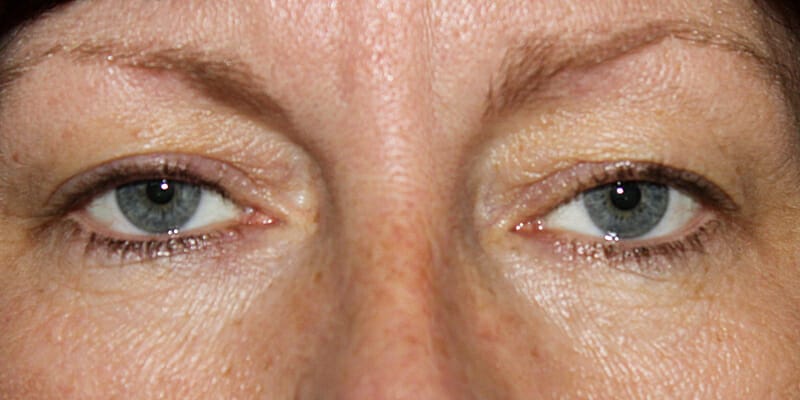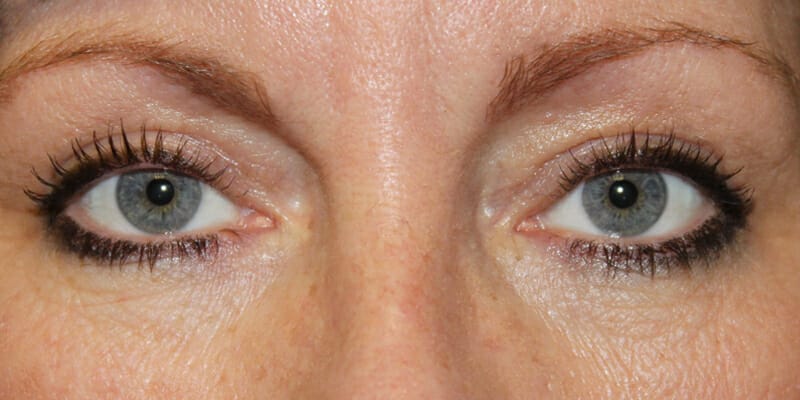 During the surgery itself everyone was relaxed and joking - it was way better than a trip to the dentist. Mr Amir works with delicacy, speed and accuracy and you know you are in the hands of someone exceptional. I would not hesitate to recommend him.
Louise
Top class! I had complete confidence in Amir from start to finish. I felt I was in safe hands throughout the whole procedure, and felt comfortable and relaxed during the surgery. Then sat up and looked in the mirror, fabulous!!
Vanessa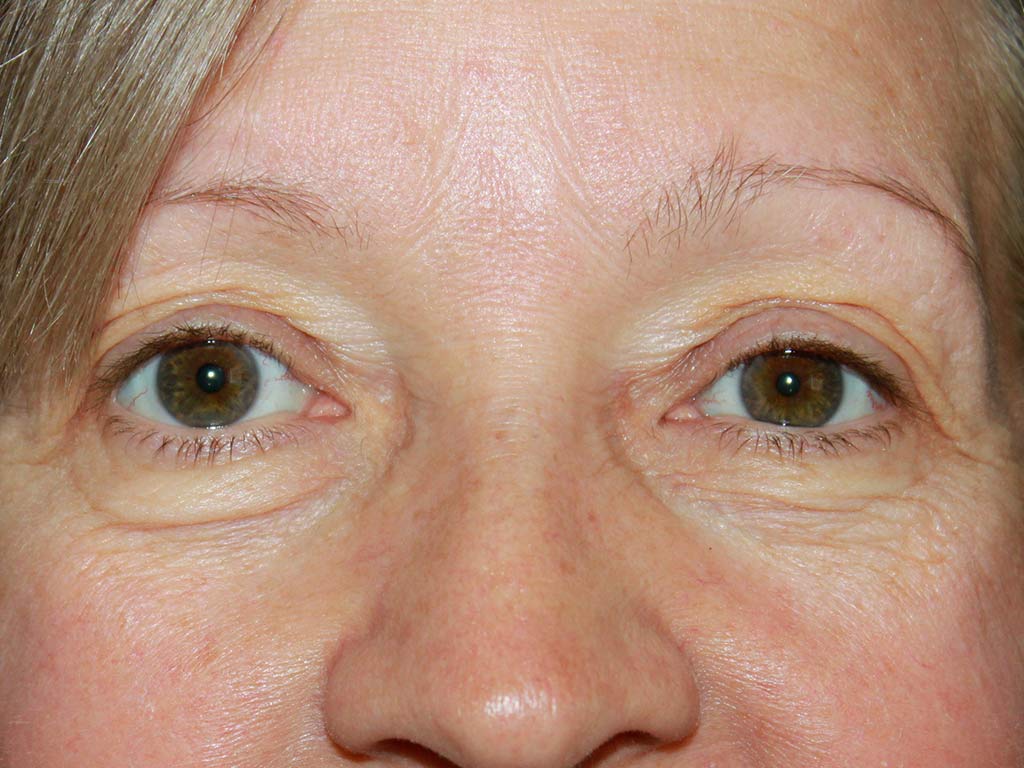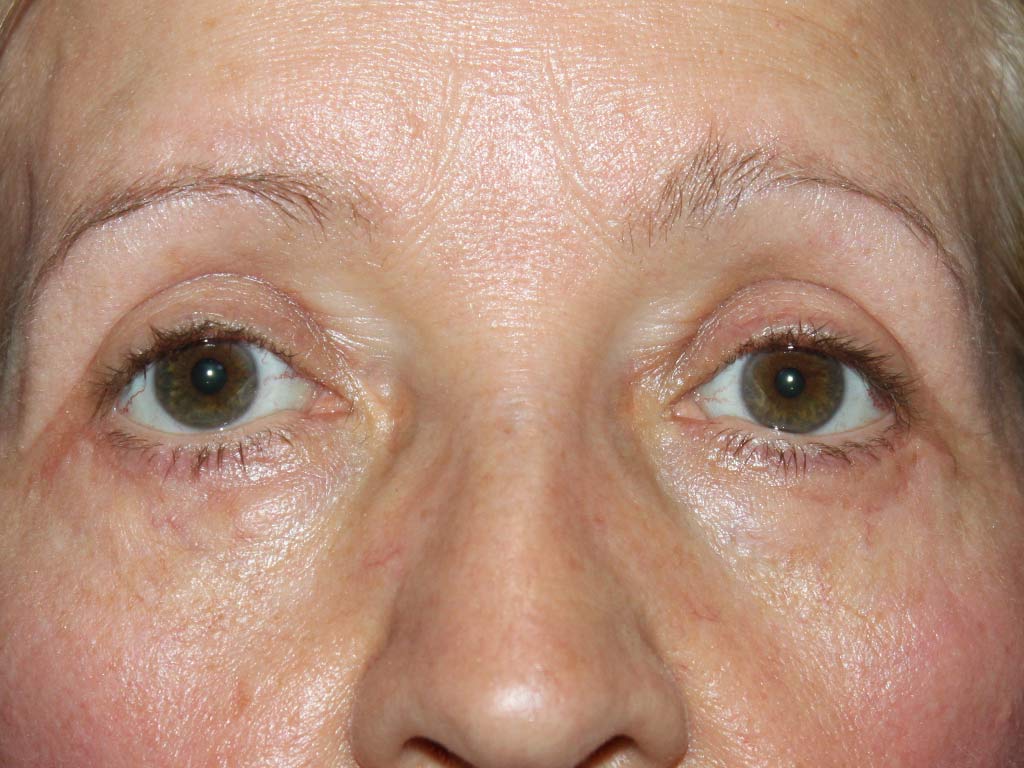 Beautiful clinic, it was clean, well presented and stylish. I feel fabulous and can not recommend the clinic, staff and surgeon enough. I have had many compliments and feel like a new woman. Thank you very much Bella Vou for making me feel 10 years younger, very very pleased!
Victoria
I completely love my eyes and wish I'd had the courage to do something about them years ago. I would 100% definitely recommend Bella Vou for their kind, compassionate, caring and professional staff.
Ann
I'm absolutely delighted with my results, my eyes look wide and fresh and I don't feel like I look tired anymore.
Marion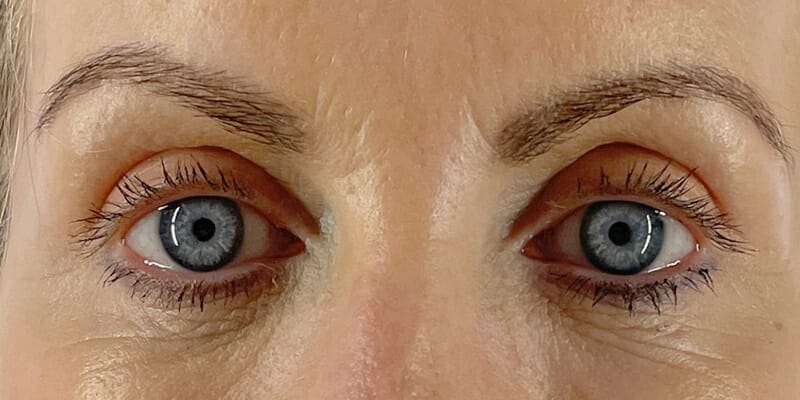 This patient had an upper blepharoplasty procedure with us. These are her results now & 6 weeks after.
This patient had a Browlift and Upper Blepharoplasty. Her eyelids are 6 weeks post surgery, and her Browlift is over 6 Months post surgery.
This patient had a Browlift and Upper Blepharoplasty. These are his results Before and 6 Months after surgery.
This patient had an Upper Blepharoplasty. These are her results Before and 6 Months after surgery.
How much does Eyelid Surgery (Blepharoplasty) Cost in the UK?
The Eyelid Surgery (Blepharoplasty) cost will depend on the extent of the procedure, the experience and skills of the surgeon and anaesthetist, and your chosen hospital or private clinic. When comparing Eyelid Surgery prices, it's very important to look at what is included in this price.
First and foremost, is the surgeon that you're considering registered on the General Medical Council Specialist Register and are they registered as a Consultant Plastic Surgeon? Are you expected to pay for your initial consultation, or is this included free of charge? Next, look for care packages that include all pre-care, aftercare, garments, anaesthetic and hospital costs as well as any specialist treatment like manual lymphatic drainage (MLD) massage to support your healthy recovery. The Care Quality Commission (CQC) inspects and rates centres that provide blepharoplasty surgery so that you can be reassured that you're in safe hands.
The highly-skilled Consultant Plastic Surgeons at Bella Vou will asses your suitability and be able to guide you on which Eyelid Surgery procedure will work best for you.
At Bella Vou, Eyelid Surgery prices starts from £3,500.00. Refer to the below table for more details:
Eyelid (Blepharoplasty) Surgery Prices UK
| Eyelid Surgery Procedure | Prices | Book FREE Consultation |
| --- | --- | --- |
| Eyelid Surgery (Upper - Local Anaesthetic) | £3,500.00 | Book Consultation |
| Eyelid Surgery (Upper & Lower - General Anaesthetic) | £8,326.50 | Book Consultation |
| Eyelid Surgery (Lower – General Anaesthetic) | £4,750.00 | Book Consultation |
| Eyelid Surgery (Revision Surgery) | £500.00 (Added onto your chosen eyelid surgery procedure) | Book Consultation |
| Eyelid Surgery (Canthopexy) | £250.00 (Added onto your chosen eyelid surgery procedure) | Book Consultation |
Above Blepharoplasty costs are inclusive of all pre-care, aftercare and Local/General Anaesthetic
If puffy, baggy eyes are making you look tired and older, Eyelid Surgery at Bella Vou can help revitalise your appearance and restore your confidence.
If puffy, baggy eyes are making you look tired and older, Eyelid Surgery at Bella Vou can help revitalise your appearance and restore your confidence.
Upper blepharoplasty removes excess skin and fat from the upper eyelids to create a more open and youthful eye appearance. It can also correct drooping or hooded eyelids that may impair vision.
Lower blepharoplasty removes or repositions excess skin and fat from the lower eyelids to smooth out wrinkles, dark circles, and bags. It can also improve the shape and position of the lower eyelid and the transition to the midface.
Cantoplasty modifies the outer corner of the eye to create a more lifted and elongated eye shape. It can also correct downward or outward tilting of the eye that may make one look tired or narrow-eyed.
Brow lift surgery raises the eyebrows and forehead to reduce the appearance of sagging, frowning, or ageing. It can also enhance the results of upper blepharoplasty by lifting the brow and reducing the 'hood effect'.
The specialist cosmetic surgeon at Bella Vou will examine your bone structure, brow and lid position, skin elasticity, and the thickness of your skin. This will help to determine what will be the most appropriate surgery for your eyes so that you get the changes you want.
★ ★ ★ ★ ★ 5 Star Average | 55 Reviews
★★★★★
My tummy tuck experience at Bella Vou in May this year. I cannot speak highly enough of Amir and his remarkable team. Amir's expertise is nothing short of masterful, evident by the quality of his work, making him undeniably an expert in his field. If you are contemplating having any work done you can rest assured that Amir and his team will provide not only exceptional care but also a strong sense of being cherished and safe throughout the entire process. Their dedication and skill made my journey with them exceptional, and the results have by far surpassed my expectations.
kjpuppy
★★★★★
Amir was fantastic from the beginning during Fleur De Lis tummy tuck, liposuction on the flanks, breast implant removal, uplift, and implant replacement. He provided me with excellent advice on what the reality of the procedure would be and how the outcome would look. I had a very large diastase recti which affected me negatively in so many ways, and I knew when I met Amir that he would fix this issue and I was in safe hands…I know it has all been worth it because my outcome physically will also affect my quality of life emotionally. I am already delighted to be able to fit into my pre-baby clothes! Amir's team at Bella Vou really looked after me during the whole process. From the moment I initially spoke to them, to the first consultation, after the procedure, and beyond – I really do feel like they have changed my life for the better. I highly recommend Amir and the team at Bella Vou.
Anon
★★★★★
Amir is an amazingly gifted surgeon. He performed a tummy tuck and face lift on me in April and the results are actually incredible. So natural that people can't put their finger on what is different but tell me that I look the best I've ever looked. The whole team are so friendly and supportive. Scott the nurse is so caring and knowledgeable and after treatments with Nikki were amazing. I could not recommend Bella Vou more highly and will be going back soon for a final procedure. The clinic is outstanding from the aesthetics to the comfort. Choosing Amir was one of the best decisions I've ever made and I'm just thrilled with my results.
Tabitha1800
★★★★★
From the moment I met Amir I knew I was making the right choice, he is so talented at what he does his work speaks for itself but then on top of the lovely welcoming and professional man he is, my experience has been nothing short of incredible. I am so beyond happy with my results and can't wait to see them in a couple of week's time when I have healed properly. I was so nervous going in, the most nervous I've ever felt probably in my life but the staff at Bella Vou and their expertise take every nerve away. I'm actually looking at myself thinking what else can I get done just to experience it all again. They look after you from the moment you contact them to weeks and months after, going above and beyond with the sweetest touches. Thank you so much Amir and team I have and will always sing your praises to anyone who'll listen!
Genius351977
★★★★★
I had male skin removal surgery after weight loss. 360 tummy tuck, chest skin removal and inner thigh. I had all three done same day… I had some revision surgery at about 15 months after the initial, some liposuction around the flanks, and some additional skin removed from the chest. This was included in my original fee as part of their revision policy, really great that Amir did this additional surgery for me…it really elevated my results especially in the chest area which is now everything I was hoping for, it's literally removed all sagging whether stood up straight or leaning right over. Overall I am very pleased with the results and feel much happier in my new body…I very highly recommend Amir and Bella Vou, It is the complete package, I had numerous checkups, massages, and photos taken of progress, everyone was very helpful and friendly and it is a relaxed atmosphere. Thank you, Amir and the whole Bella Vou team.
mikew81
★★★★★
Wow, how do I start? Amir is amazing, from my consultation, and surgery to follow-up care. Nothing is a problem. He is professional, kind, caring, and a true gentleman. Definitely puts you at ease and felt so comfortable even when standing naked lol. I have had a few minor problems but not a problem to him, lots of extra care given to me and extra appointments, and fitted me in when needed. His work is stunning, my scars are so neat and smooth and I am only 6 weeks post-surgery, can't wait for the final results. I recommend Amir 100% and will be back for further surgery. Would not go anywhere else. It is a stunning place, with lots of added extra treats and goodies. Even the bouquet of flowers delivered to my door the day I arrived home and the chauffeur-driven care provided for me to go home in comfort. Honestly you will not be disappointed Bella Vou dream team. Xx
jeffreyleah
★★★★★
I came across Bella Vou on Tiktok, having done a lot of research on tummy tucks. I knew from the initial consultation that I wanted to have my surgery at Bella Vou – no other clinic compared. On the day of the surgery, I felt very comfortable in the clinic and was reassured by Amir Sadr. I had an overnight stay at the clinic and the day and night team were fantastic. The aftercare has been truly outstanding and two months post op I have healed well. Thank you to the whole team for my makeover!
Caring981586
★★★★★
My whole experience has been incredible, from the moment I enquired I was made to feel welcome. My worries, fears, and feelings were all normal. No question was ever too big or too small. Amir is an absolute legend, his work is outstanding, and my end result is more than I could have ever dreamed of. I feel I have been given a new lease of life. Aftercare was always the most important part for me and it clearly is for Bella Vou too, the aftercare was brilliant. Anyone thinking about surgery, enquire now, you will not be disappointed. I definitely will forever be grateful for everything. Thank you.
Fabulous924223
★★★★★
Amir has changed my life for the better. I am amazed by my results and I cannot thank him enough. After 2 pregnancies I had severe diastasis recti, in which my abdominal muscles were separated 8cm! I was also told I had a hernia resulting in a large bulge but once Amir had me on the table, turned out I had 3 hernias. He worked his magic and has given me my confidence back. I cannot thank him and the lovely nurses enough. The whole experience from start to finish has been 10/10.
hannahsykes333
★★★★★
Amir exuded professionalism and confidence from my initial consultation all the way through my post-operative aftercare journey. His reputation precedes him and from the years I have researched for the perfect surgeon to perform my tummy tuck and breast uplift, I knew Amir was going to be the one the moment I met him. His team offers kindness, empathy, and support at every opportunity. The facilities are clean, welcoming, and upmarket. I felt safe and looked after. Surgery is not for the faint-hearted, but Amir knows his craft and made me feel at ease throughout it all. Highly recommended.
Beena Budhdeo 1979
★★★★★
For the last 15 years, I have suffered from underactive thyroid which has made it very difficult to lose weight. Despite different diets and exercise…Out of my lack of confidence and ultimately desperation, I was ready to fly to Turkey. My daughter nevertheless discouraged me from doing so, and I agreed but said "Please find me a good clinic in the UK". She spent a few days doing research and had come across Bella Vou via TikTok…I made the decision to book a consultation as soon as possible…Dr Amir was amazing in person, he explained everything in great detail with a lot of patience when it came to answering my questions…The surgery itself went very smoothly and the aftercare was one of a kind…I have no words to express my gratitude and how amazing Dr. Amir is. Very honest, caring, and professional. I cannot imagine ever going to a different clinic for any future treatments. This clinic is simply put above the Harley Street level. I look at myself every day in the mirror and cannot stop admiring how amazing my body looks now. Thank you from the bottom of my heart for making my dreams come true. I can finally wear all the dresses that I have not worn over the last 15 years 🙂 x
Witty862796
★★★★★
I came across Amir Nakhgjevani on Tik Tok and I knew he was the doctor I wanted to go to, his videos were so informative I didn't need a consultation however I had one and decided there and then I was going ahead with it and it's been perfect it in every way, he was so good, I had no pre-op anxiety what's so ever. Very informative, and explained exactly what was going to happen on the day. Checked on me several times over the period of my other check-ups.
Good855753
★★★★★
I had a great and life-changing experience! Dr Boca came through right from getting the diagnosis right, to the surgery and post-surgery care. Truly for me, Dr. Boca was God-sent. I had consulted other doctors and he was the only one who got my problem spot on.
asanesape08
★★★★★
From the moment I stepped into Bella Vou and met Amir I knew this was the place for me. Not only is Amir the most talented surgeon ever, the whole team is what makes this place so special. I couldn't be more thrilled with my results, they exceeded my expectations and it's given me a new zest for life in a bikini. Thank you Amir and the whole team at Bella Vou!
Jessica Thurston
★★★★★
Amir is the most talented man I have ever met. Amir exceeded all expectations, I never dreamt he would be able to achieve the results he has. My experience at Bella Vou before, during and after has been outstanding. No question is ever too big or too small. All staff make you feel warm, welcome, reassured, and relaxed. If you are thinking of contacting Bella Vou, do not hesitate. You are in the best hands. I will be forever thankful for everything and everyone at Bella Vou.
Fabulous924223
★★★★★
I loved my whole experience at Bella Vou from start to finish! I cannot recommend Amir Nakhdjevani enough. This is my 3rd procedure done by him and again my results are amazing and scars are very neat and minimal, I could not be happier. The level of care and aftercare at Bella Vou is incredible. This clinic is more like a spa where you are spoiled, looked after, and made to feel so special. I cannot thank each and every one of you enough for making this whole experience so lovely for me and Amir Nakhdjevani for giving me back my confidence. I would highly recommend this wonderful clinic and team of very special people to anyone considering surgery!
PrissyH
★★★★★
Mere Words are not enough to describe Dr Amir ! He Is warm, empathetic, and professional, his surgical skills are AMAZING! I have never felt more at ease discussing what I wanted and from start to finish I have been enveloped in a warm caring cocoon! I am truly thrilled with the results and the whole procedure from start to finish was amazing.
areemas
★★★★★
After having 2 c-sections, I wanted to have a tummy tuck or a skin-tightening procedure for the bit of extra skin on my tummy. I have done some research over a few months to find a suitable surgeon and was lucky to find Dr Amir of Bella Vou. I had a tummy tuck with muscle repair and was delighted with the results. I am now 1 year and 7 months post-surgery and I am still so happy with the results. I have a really flat tummy, even flatter than it was in my 20s. The aftercare provided by the whole Bella Vou team was beyond amazing. Everyone is so friendly and professional. Whenever I had an additional query or needed to contact them after hours during recovery, they were available and answered promptly. I have since then also had a breast uplift and a few minor procedures with Dr Amir and every time I am happy with all the work done.
Lisa_CT
★★★★★
Such a great doctor and place to be treated so helpful and kind. Helped me with all my concerns. A great outcome. Changed my life thank you so much. Aftercare was also second to none. Healed really well. Great outcome.
Straightforward82503
★★★★★
Amir has to be the best surgeon hands down, the aftercare is next to none, they go the whole distance with you, and when I say aftercare it's genuinely care, it's not about leaving you as you paid and they got your money, it is genuinely the best hospital I have been to and will be turning, even 3 if my friends have booked as they see how happy I was with everything.
Celebrated310879
★★★★★
My first procedure with Amir…was a Bilateral Breast Augmentation back in December 2020…I decided to book a consultation, first a Zoom then face to face. He was/is friendly, warm, kind, and approachable, took his time to explain what to expect, take measurements, and advise of the relevant breast implant size… Once I was admitted for the procedure I met other 'family' members – receptionist, nurses, anesthetists, night staff for the overnight stay, photographers, etc. Every single person in that place is an angel. When it comes to the facilities, Bella Vou is squeaky clean as well as having a beautiful ambiance and aesthetic…The recovery rooms and their ensuite bathrooms are state of the art making for a very comfortable stay. Hospitality is amazing… Aftercare is of the same very high standard and included in the surgery costs as well as all required medication. Because of the exceptional experience, I had the first time, I decided to schedule a Tummy Tuck procedure with them which was in December 2022 and it was another outstanding experience. Thank you to every single Bella Vou family member – I do not say this lightly!
nsppd
★★★★★
Going to Amir for my tummy tuck was the best decision! My pre-surgery consultations alleviated my concerns and meant that I felt prepared for the recovery. The day itself ran smoothly, all of the staff were kind and calm and I was looked after around the clock. My results are incredible! Couldn't be happier.
CBM2023
★★★★★
…I found Amir and I was blown away by his work I reached out on social media…I then had my consultation with Amir who was so honest it was refreshing he was an absolute gentleman, I knew he was 100% for me, Stacie was very prompt at getting back to any of my queries and quotations, I decided…I would go for it and travel over and it has been the very best decision I have ever made!, the care and love I received In Bella Vou was beyond my expectations I have never met so many beautiful souls under one roof…Amir uses the very best pain relief and although I was under GA for 8hrs the pain wasn't so bad…then I stayed in a local hotel for 5 nights, the aftercare I received was 5 star…I look absolutely amazing, I'm oozing confidence, Amir is a magician! I will be forever grateful to everyone at BV and I will never forget my experience, I couldn't recommend BV enough the whole team even some I haven't mentioned by name…with this kind of love and care there really is no need to worry you couldn't be in better hands, I miss everyone I had the pleasure to meet! In a few years I'm going into my 40's looking better then ever!! I'll be forever grateful! Thank you so much x
kmzlrlx6
★★★★★
Amid Sadr and all the team at Bella Vou are incredible! Their expertise and kindness made the whole experience wonderful and it has changed my life. The aftercare was beyond what I could have ever expected. I will be forever grateful to them all.
E Putland
★★★★★
Hi, I decided to go to Bella Vou after researching my surgeon, Amir Nakhejevani, who is fully qualified with many years of experience. I wanted him to perform my abdominoplasty with liposuction. I found it a very reassuring experience when I first went to Bella Vou and realized how professionally the clinic was set up and how friendly all the staff were…After the procedure, I stayed in Tunbridge Wells for a week to have my daily lymphatic drainage massages. Which was included in the price. I found this to be very helpful and Nikki was not only very experienced but was also very knowledgeable of my procedure. I looked forward to seeing her daily for our little chats, in addition to my massages. The aftercare was also very good, I do not live very near but if needed, I could always have a video call in addition to visiting the clinic for any concerns I had. After my surgery I did need a slight correction…(very small, only took an hour). I now have my dream stomach. I would happily recommend anybody to go to this clinic and have this procedure carried out by Amir and his team, you would not be disappointed.
Skylarain
★★★★★
Amir was an amazing doctor. I felt very confident and relaxed from the start. I have had three surgeries Face, neck, tummy, and breast. The care from start to finish was excellent all the staff were amazing I would just like to mention Amanda my coordinator she was always there to help with all my questions and put me at ease to help me feel relaxed. I would happily recommend Bella Vou to anyone who is thinking of having a surgery.
Honest73751
★★★★★
I had a Circumferential Abdominoplasty and bilateral Gynecomastia. The results were amazing, truly life-changing. The scaring has all but disappeared. The aftercare is second to none, nothing is too much trouble and I genuinely feel like one of the family such is welcome every time you visit. Amir, Amanda, Cinders, Scott, and the rest of the team are totally professional, utterly competent and so genuine that I'd like the opportunity to thank each and every one that knows me. I can't recommend Bella Vou enough.
BigHgv
★★★★★
I am incredibly happy with the results of my procedure with Amir N. I recovered quickly and easily and my scar is barely visible. The procedure has changed my life with an unexpected bonus of the diastasis recti repair being that I no longer suffer from back pain. Amir and all the staff are very personable and approachable, all who assisted in my journey have been amazing, nothing is too much trouble. Beautiful surroundings relax you and I would definitely return to Amir and Bella Vou for any further procedures.
teeshi
★★★★★
Wonderful surgeon and wonderful staff. Just a marvelous experience. Not only have I never been cared for so well but I have lost inches and at least twenty years. Five stars are just not enough for Dr Amir and the Bella Vou family. Thank you so much.
Intuitive942349
★★★★★
From the moment I walked into Bella Vou the standard of care was just "WOW ". I had a free consultation with Amir and I felt at ease straight away after years of suffering physically and emotionally after a surgery gone wrong during a gynecology procedure in the NHS. Amir explained so well what options I had and after a lot of courage I decided to put my trust in Amir and I'm so glad I did. The results were amazing and the care I received pre, during, after, and follow-up was OUTSTANDING. I feel like I'm part of a family and I would highly recommend Amir to anyone considering surgery.
Jubilant511634
★★★★★
From the minute I walked through the doors of Bella Vou I instantly felt at ease and after my initial consultation with Amir and Victoria I knew this was where I wanted my surgery! On surgery day I was greeted by various members of staff and made to feel at ease. After surgery I was treated professionally by very friendly and kind nursing staff and the aftercare is 2nd to none. If I need anything else doing I will be back! Wouldn't hesitate to recommend Amir and his amazing team at Bella Vou!
JuliaF50
★★★★★
…consultation and first initial visit to Bella Vou lived up to my expectations (& some) You have one body so you only want these things done once right The whole process was made very simple, my patient coordinator Victoria was very reassuring and available to talk to any time, Dr. Amir was very clear with managing my expectations and the process of my procedure – I knew instantly he was the best person to see. The procedure was very successful, my results exceeded my expectations so I am eternally grateful for my pre-op and post-op care… I felt constantly reassured by the knowledge that I could contact the team at any time. The entire team makes you feel so welcome and like family. You literally feel like they know everything about you and are the most important person The nursing team, led by Scott are all very knowledgeable and supportive Nikki & Renata are such an additional bonus as they help with their magic hands to reduce the swelling & mean you don't have any drains I was showering 12 hours post op and mobile prior to this. I couldn't be happier and am eternally grateful to Amir and his incredible team at Bella Vou
Tara Phillips01
★★★★★
I cannot recommend Bella Vou and Dr. Nakhdjevani enough! From the first moment you contact the clinic, you are treated with care, dignity, and a genuine interest to help you on your journey and accomplish the best possible results. Their care does not stop when you go home after surgery, everyone makes a huge difference…The best clinic and team to place your trust from the very beginning to end. I lost a significant amount of weight and was left with loose skin and although I achieved something amazing on my own, there was nothing else I could do to reach the figure I always dreamt of. So over a lapse of 2 years, I had not only 1 but 5 procedures at Bella Vue to remove the loose skin and improve the contours of my body! My life has changed for the BETTER and the results are simply out of this world! Not only physically but emotionally and mentally. I have no regrets and there's no price that I can put to all the happiness I have found in my new life! I feel free, comfortable, and finally my authentic self inside and out. Thank you to Dr. Nakhdjevani and all at Bella Vou!
Day91
★★★★★
Great place to trust! everyone at Bella Vou is very helpful and welcoming. I've had a Tummy tuck and breast implant replacement, the scars have healed so well. I'm very happy with the results. thank you so much Dr. Amielia Nakhdjevani, he has magic, the stitches turned out so neat and the look is great. and Scott, the nurse is very friendly and I got looked after very well with pre-op and aftercare. also thanks to Amanda and Nicki.
thivu
★★★★★
After doing a lot of research & booking a consultation I was nervous but Amir changed that very quickly. I knew I was in great hands. Bella Vou is such a lovely location felt more like a spa than anything which also helped my nerves. The team were fantastic. Making you feel like family & answering every question needed. The room was lovely & Netflix was an amazing bonus. Amir was professional & a perfectionist which really helps as you want the best results and so does he. The team and care you get during recovery is another level of standard. They really do look after you. I am thankful for my results daily. I tell everyone I know where I went and who did my surgery. I recommend them whenever I can. Having this tummy tuck with them was life-changing.
Bright831398
★★★★★
I did a lot of research into surgeons before making my decision to go with Amir! I loved his work and his revision policy gave me some peace of mind. The tummy tuck isn't an instant fix and the process is a long one! But now over a year and a half later, my results are looking great. I did need a small revision but this wasn't an issue and Amir was happy to do it for me. My scar is neat and tidy and I'm really pleased with it. The whole team at Bella Vou are welcoming, friendly and go above and beyond to help in any way. I would definitely go back if I was to consider more cosmetic surgery in the future.
Creative621983
★★★★★
Amir is fantastic as are all the staff. The whole experience was managed perfectly from start to finish. The facilities are outstanding. I have no faults to mention at all, only praise. You could not be in safer hands.
wishIddoneitsooner
★★★★★
Amir Nakhdjevani is a surgeon with excellent talent and professional integrity. I would say these are the two most important things to look for when trusting someone with your body. I have had surgeries performed by Amir (tummy tuck, breast reduction, liposuction of chin, arms, thighs, back, and buccal fat reduction). I have also spoken to Amir about other procedures I was interested in, but he was very honest and said the risks and expected outcomes wouldn't make it worth my money/time/risk. I very much appreciate this honesty and transparency in a consultant, as many others I'm sure would be happy to take my money and not be concerned about the outcome. Everyone at the Bella Vou clinic is very kind and seems to genuinely care about you as a patient. It sounds strange to say, but I have enjoyed my surgery journey and I feel very happy that I chose Amir Nakhdjevani and Bella Vou.
Anon
★★★★★
When I first went to Bella Vou, I had a clear view of what I wanted from my tummy tuck but had no idea of the scope of what needed to be done following massive weight loss. Meeting Amir and the Bella Vou team changed my life. They saw my vision and understood the process I'd gone through to get to the stage where I was ready for my transformation. I could honestly have never imagined how I would look post-surgery, and when I saw myself for the first time, emotion completely took over because I could never have imagined the reality of being what I could only dream of. A year post-op, my scars are barely visible, my confidence is through the roof and the dream body is a complete reality. I am and always will be incredibly grateful for the incredible support, care and talent of the Bella Vou team. Exemplary care equals exemplary results.
Caring229492
★★★★★
Bella Vou is a magical clinic, Amir Nakhdjevani is brilliant. Im so pleased I found you. The clinic is very clean and beautifully calm. Amir really is caring and listened to my worries and was very patient with me. I never dreamed he would be able to give me the tummy I always longed for but he did and im so grateful. The team who looked after me are amazing Scott and Nikki are super people! My patient coordinator Stacie has been a great support always there to answer questions and give advice. Having her made a huge difference as it gives you someone to go to who sort of knows you as you build up a relationship. I look forward to my checkups ….. this has honestly changed my life and it's only been 3 weeks I look at myself in the mirror and im happy, over the moon! Had a stunning bunch of flowers sent while I was recovering and even had a prescription dropped off for medication at my house by one of the managers, we live 150 miles away he was passing through! If I ever want anything else done this will be where im going and I would not hesitate to ask Amir to do it for me. THANK YOU BELLA VOU Brilliant Amir Thankyou!!
Kelly8643
★★★★★
From the minute you walk into Amir's practice you are made to feel like part of the family. He is the very best at what he does and puts you at total ease. His whole team and after are exceptional. I will forever be thankful beyond words for how he has changed my life!!!
Vicki.Chalcraft
★★★★★
From the moment I met Amir, I knew he was the surgeon I could put my trust in to address a few abdominal scars I was left with after gynecological surgery gone wrong. At my initial consultation, Amir was very honest about the options I had and what the outcome would be . This was great as it helped me decide and feel positive about the surgery I would choose to have. I am 2 weeks post-surgery and I am overwhelmed with the surgery results and only wish I had found Amir years ago. Amir is kind, caring, and extremely talented and his amazing surgery will give me the confidence to move on from years of feeling horrible about my appearance. I would highly recommend Amir and will always be grateful for what he has done for me physically and emotionally. Thank you so much.
pauline bella
★★★★★
Amir.N and his team at Bella Vou are absolutely amazing! I received 5-star care and treatment from start to finish and made choosing Amir N and Bella Vou for my Tummy tuck the best decision that I have ever made. Amir.N gave me the contoured abs and hourglass physique that I have dreamed of and core strength that I did not have even before I had a child! He is a true perfectionist and truly very passionate about everything he does. The whole team at Bella Vou has always been there for me every step of the way and the aftercare that I received at the beautiful Bella Vou Clinic is second to none. I am forever grateful to Amir N and everyone at Bella Vou for this life-changing experience! I highly recommend Bella Vou Thank you so so much!
jolly2451
★★★★★
If you are thinking of having a procedure done… look no further! The Bella Vou team are the ones you need to choose! I arrived at my consultation with about 20 questions I wanted to ask but by the time the team had talked me through everything they had covered everything I wanted to know… I arrived on the day of my surgery and was made to feel relaxed and that I was in great hands…. my surgery went extremely well and my results are even better than I could ever have imagined! Amir is an artist in what he does… you can tell how passionate he is about making his clients get the best results possible… I'm recovering now but the team especially Amanda are always checking on my progress frequently and I feel that I still have their full support which is so important….. If you're like me unsure of who to choose or where to go to have your surgery done you should give them a ring and have a consultation as you will instantly know you have found your team to guide you through the whole procedure….
BusterBoss123
★★★★★
When you have a life-changing procedure, you need to know that you can completely trust those who will be looking after you. Not only does Bella Vou excel at every aspect of care, but the pure artistry of Amir, has made my dreams very much a reality. When you go to Bella Vou, you may start as a patient, but you very much leave as a member of the family.
GemmGlover
★★★★★
I'm a Mum of 2 older children and age 52. I had an MR and TT with Dr Amir at Bella Vou. The whole team were very friendly and professional. The clinic is very clean, luxurious, and welcoming. I explained to Dr Amir what I was looking for and got that plus more. Highly recommend!
Reserved938462
★★★★★
Having now had four procedures with Amir and his team, I can honestly say that I am extremely pleased with all the results. Amir puts you at ease and you feel very comfortable and confident in his hands. The facilities are excellent and nothing is too much trouble. You do not feel rushed or pressured at any time from consultation to the actual procedure.
edridgecodd
★★★★★
I had a tummy tuck with Vaser Lipo on 18/12/2020…each and every one of the staff was amazing, introduced themselves, and explained to me what would happen. I got taken into the theatre room and the next thing I remember was waking up…Amir came in to show me my results and I honestly couldn't believe how I looked. Absolutely life-changing, Amir explained he had been able to remove more skin than he had first thought, the removed skin weighed just under 5lb and my muscle repair was around 4 cm. I was able to get myself out of bed to the toilet during the night…Amir S came in to check me over and discharge me. I am only on my 3rd day post-op but I am absolutely over the moon I have curves and a flat tummy, the staff at Bella Vou are amazing and made the whole experience relaxing and made me feel at ease! Thank you so much Bella Vou!!
Danniisam
★★★★★
Hagen is a caring and very professional surgeon. I have had a breast augmentation by Hagen almost 3 years ago and 2 weeks ago I finally braved an abdominoasty! Knowing I was in safe hands and the outcome of Hagen's work is incredible made the decision to get my tummy how it should be soo much easier! I can not fault Hagen I would definitely recommend him for any cosmetic procedures.
Exquisite269454
★★★★★
If you are looking for a surgeon that cares and goes above and beyond Amir is the surgeon for you. I knew from the moment that I spoke to Amir he was the guy I wanted to do my surgeries. After losing 29 stone, the damage I had caused to my body needed some serious help. Amir was highly professional, confident, reassured me, and knew his stuff. He really did deliver… his team are amazing, and the new facilities are beautiful! I had a fleur de lis tummy tuck, arm lift, breast augmentation, implants, and a lower body lift. And will be getting a thigh lift. The aftercare is outstanding. And what I have had done I'm beyond happy with.
blondie1984
★★★★★
So I am 3 weeks since my op I had no pain I had VDL and boob job best thing I did. Didn't even notice I had a boob job no pain I must admit I was a little uncomfortable with my stomach but no pain so happy. Only problem is one part of my scar not healing great Dr Amir has been great seeing me all the time keeping an eye on it and so now I have a vacuum pack on to help the smallest part to heal. Everything else has healed so well the boobs look great and I am so happy. Bella Vou has been the best, nothing too much for them email them and they reply straight away, call they help I highly recommend feel like I have been looked after so well, and it shows with the results I have.
jennymason84
★★★★★
… I've lost 6st, and finished having babies, I hate my mummy pouch from a c section and 4 babies and too much cake. I decide I want a tummy tuck and knew the person I'd want to do it would be Hagen, So…a month later I was booked in for a full tummy tuck and flank lipo. He was available via text or phone in the run-up to answer any silly questions I came up with…Hagen came in and we had a laugh and joke and I felt completely at ease, Hagen explained the procedure, drew the lines and we ran through the consent form, I walked around to the theatre, relaxed and calm, and woke up in my compression garment, a new women… I go home and start my recovery, again any worries or concerns I have he is available and replies promptly every time… From start to finish this surgeon has gone above and beyond and I am so happy to of had the privilege of having my surgery done by him. He has cared about every single step of the process, as much as I have. He has listened to me, and never made me feel like I've bothered him (I have a lot ) I cannot reccomend him enough to anyone looking to have this procedure done.
DollCheVita
★★★★★
From our very first meeting, I knew that I could trust Amir and his team to carry out the procedure that I wanted and ensure that everything went smoothly. My consultation was not rushed and Amir took the time to explain everything to me and what I could expect from it. He listened to my reasons for wanting the procedure and we discussed my best outcomes. On the day of my surgery, Amir visited me a number of times and he made me feel that I was top priority for him despite knowing that he had other surgeries/procedures that day. Following my procedure Amir came to see me and went through my surgery. When he showed me what he had done I was overjoyed, so much so in fact that I cried as I was overwhelmed with how amazing I looked!…Once again I received wonderful care and attention. I cannot thank Amir and his team enough for my whole experience and my final results which are more than I could have hoped for.
RSMember20138
★★★★★
The Bella Vou Clinic is impressive: everyone is super polite, efficient, and very helpful. Todays modern world is dominated by impatience and shabby standards yet Bella Vou is like stepping into another planet. Questions and concerns are welcomed and the team want you to be happy and as reassured as possible. Amir is an excellent surgeon caring and informative & wants to do the best for you. He will examine you and then steer you to the right treatment and explain how it all comes together to give you the best outcome. My abdominoplasty saved my life: I had 3 bad scars from my appendix, C-section and hysterectomy, and as a size 10 looked butchered, crooked & distended. I now have one clean line of scar tissue and a calm flat abdomen again. The surgery took place in March 2018 and 15 months on the scar is discrete and flat. A transformation and I feel so much more comfortable.
Radiant1122