Wave Goodbye to Winter; Get Set for Summer
Wouldn't we all agree that this past winter has been a long hard slog! But thankfully things are looking up, and summer is just around the corner; surely, we must be due a lovely long warm summer season after all the cold and rain?! Like us, you're probably desperate to shed some layers after having been swathed in jumpers and scarves for way too long. However, we also know that, for some, peeling off those layers can be a source of anxiety. If this sounds like you, Bella Vou has a number of treatments which can help you feel more confident in your body throughout the summer months so that you can feel more relaxed about wearing summer clothes and less self-conscious, now is the time to take action.
Summer as a source of anxiety
Summer temperatures signal fun in the sun for some, but for others it brings feelings of dread and embarrassment about having to wear a swimsuit, strappy top or dress. However, there are a number of procedures, surgical as well as non-surgical, that can be carried out in spring which can boost your confidence levels. These can help you towards overcoming some of those insecurities in plenty of time, so you can focus on enjoying yourself on your family holiday, wedding or summer party and not worry about needing to keep covered up.
Wear summer clothes with confidence
People with blood spots, large moles or skin tags can feel self-conscious about revealing their skin, choosing instead to retain layers of clothing to cover what they believe is an undesirable mark. Skin tags can also cause discomfort in the summer if they are found somewhere which rubs on skin which is exposed, for example by a sleeveless top. This can even make them bleed, which is alarming as well as uncomfortable.
At Bella Vou, we can help you to feel more confident in your own skin by removing these benign blemishes with simple non-surgical procedures which can be conducted quickly, even in your lunch hour. A simple local anaesthetic ensures that the lesion is removed without any discomfort, and the cosmetic surgeon will evaluate the blemish to decide the best method of removal. Some can be shaved down, so they end up flat against the surrounding skin, and some need a small excision to remove a deeper core and a small stitch to close it back up safely again. Having a cosmetic surgeon conduct these types of procedures means that they share your desire for the most beautiful result they can achieve, whereas removal by a less highly trained medical professional may result in a scar that is more unsightly than the mole, blood spot or skin tag ever was.
Removal of these small blemishes is very affordable, with prices starting at around £100.
Some patients are also concerned by the loose skin of their underarms following weight gain, pregnancy or breastfeeding. Genetic traits can also result in patient being predisposed to stubborn fat deposits that even the most dedicated diet and exercise regime won't result in toned and shapely upper arms. This can be achieved with an arm lift or brachioplasty, surgical correction of the upper arm, which reduces the excess loose skin and fat. This is a surgical procedure, which can be undertaken under either local or general anaesthetic, depending on the individual patient and the amount of tissue to be removed. Our plastic surgeons, Mr Amir Nakhdjevani and Mr Rohit Seth, will assist you in identifying whether an arm lift is the best solution for you. They will provide you with the guidance required to see that your experience brings the outcome that you hope for and expect.
All surgical procedures result in a scar, our skilled surgeons limit the visibility of these in placing them discretely. Over time the scars mature, flatten and fade, with surgical massage and scar creams improving the healing further, resulting in a faint memory of the transformation. Patients who suffered with concerns over the size of their upper arms may once again with confidence wear t-shirts and summer dresses and happily swap the excess fat and loose crepey skin for the surgical scar.
Don't sweat it
The heat can get to all of us but for some, who suffer with excessive sweating, it can be even more bothersome, causing embarrassment and even upset for those that suffer with sweaty palms, armpits or even feet. The same product that is used to block the chemical mechanism between a muscle and the nerve when treating wrinkles on the face can also be used to treat excessive sweating. As with all anti-wrinkle injections, the effects do wear off after about three to six months but it can be a useful tool for remaining cool and calm through the summer months, in particular many brides have this treatment ahead of their big day.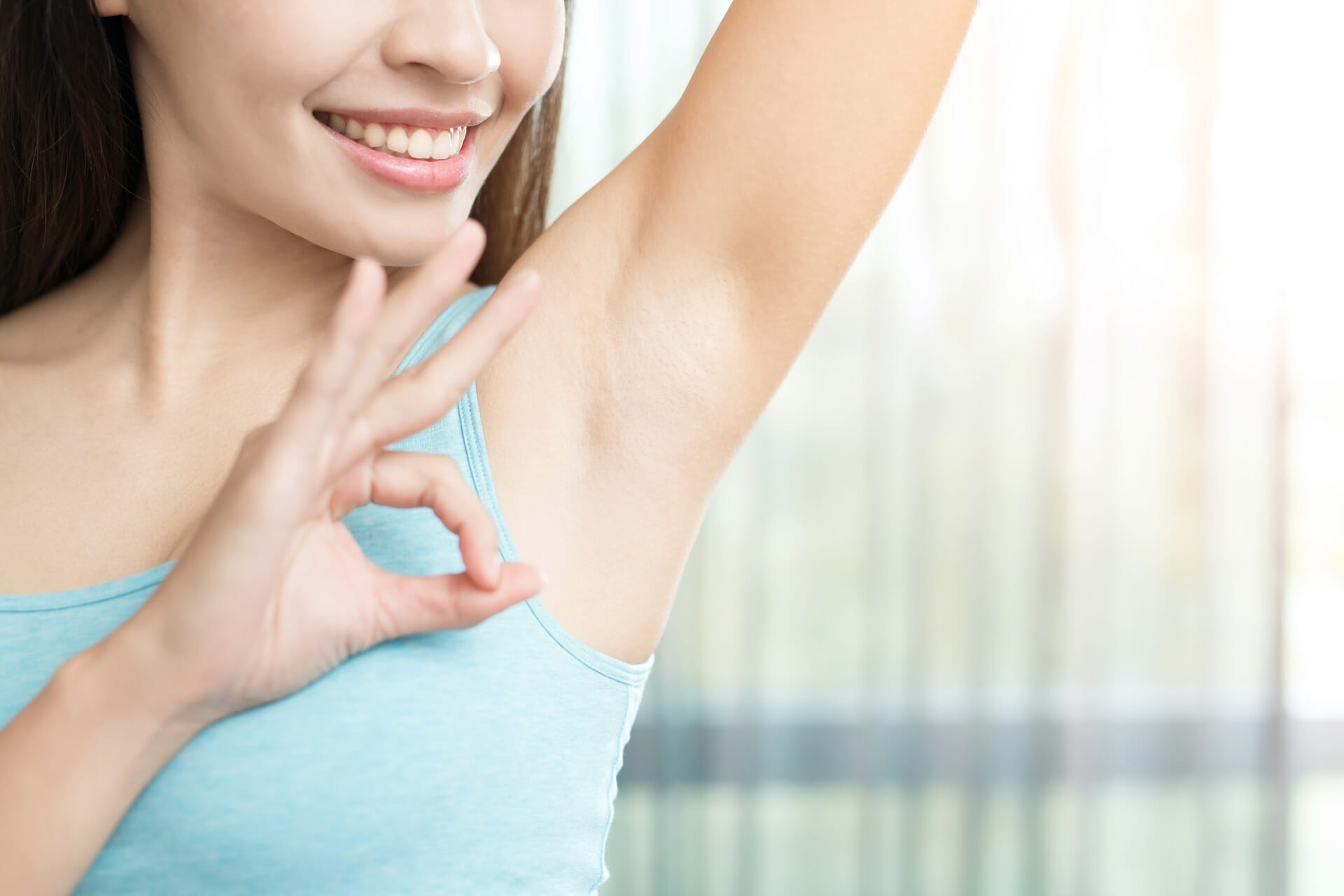 Be confident make-up free
The heat of summer can make it tricky to keep foundation on your face, leaving you feeling like a hot shiny mess, so we want to help you if you are one of the people who feels like you have to wear your full face even to go the beach. We pride ourselves on 'Making You, More You' and have found that chemical peels, anti-wrinkle injections and fillers help to make our clients feel more confident in the look of their skin.
A chemical peel sounds like it might be a very scary option but in the experienced hands of our aesthetic nurse, the degree of acidity is carefully chosen so that it safely and comfortably removes the layers of aged skin to reveal fresh, new, collagen-rich skin which gives a glowing, fresh appearance for many months to follow. Peels can be a great solution if you rely on heavy foundation to cover acne scars, blemishes and pigmentation issues.
Facial rejuvenation can also be achieved with an anti-wrinkle treatment, with treatment time from just 15 minutes, dependent on the number of areas to be treated, and recovery the same day with use of cold packs to minimise bruising from injections. Results can be seen as soon as 5 days after treatment and last for around 4 months. Your new youthful look is just one phone call away and, with our personalised plan, your treatment can be tailored to you as your face naturally ages.
There's no time like the present to start your journey to a more relaxed summer; looking and feeling more confident is just a phone call away. You can speak to our knowledgeable team for more information by calling 01892 257357 or request a consultation.