Tunbridge Wells surgeon is one of the world's most influential
The Bella Vou clinic in Tunbridge Wells, Kent, is celebrating the achievements of lead surgeon Amir Nakhdjevani, who has been named as one of the world's top influencers in cosmetic medicine by RealSelf for the second year running.
Mr Nakhdjevani was one of only five cosmetic surgeons in the UK to make the prestigious RealSelf Top 100 award list, which recognises 2017's most committed medical professionals who have led the way to help educate and empower consumers to make smarter decisions about aesthetic treatments.
The board-certified medical professionals who featured in the annual RealSelf Top 100 list represent less than one percent of the 20,000 medical professionals registered on the RealSelf community, yet collectively contributed 100,000 answers to consumer questions last year.
During 2017, Mr Nakhdjevani was one of RealSelf's most prolific contributors, submitting more than 2,000 expert answers in response to questions from community members. He received 78,000 profile views and nearly 150 positive reviews from past patients.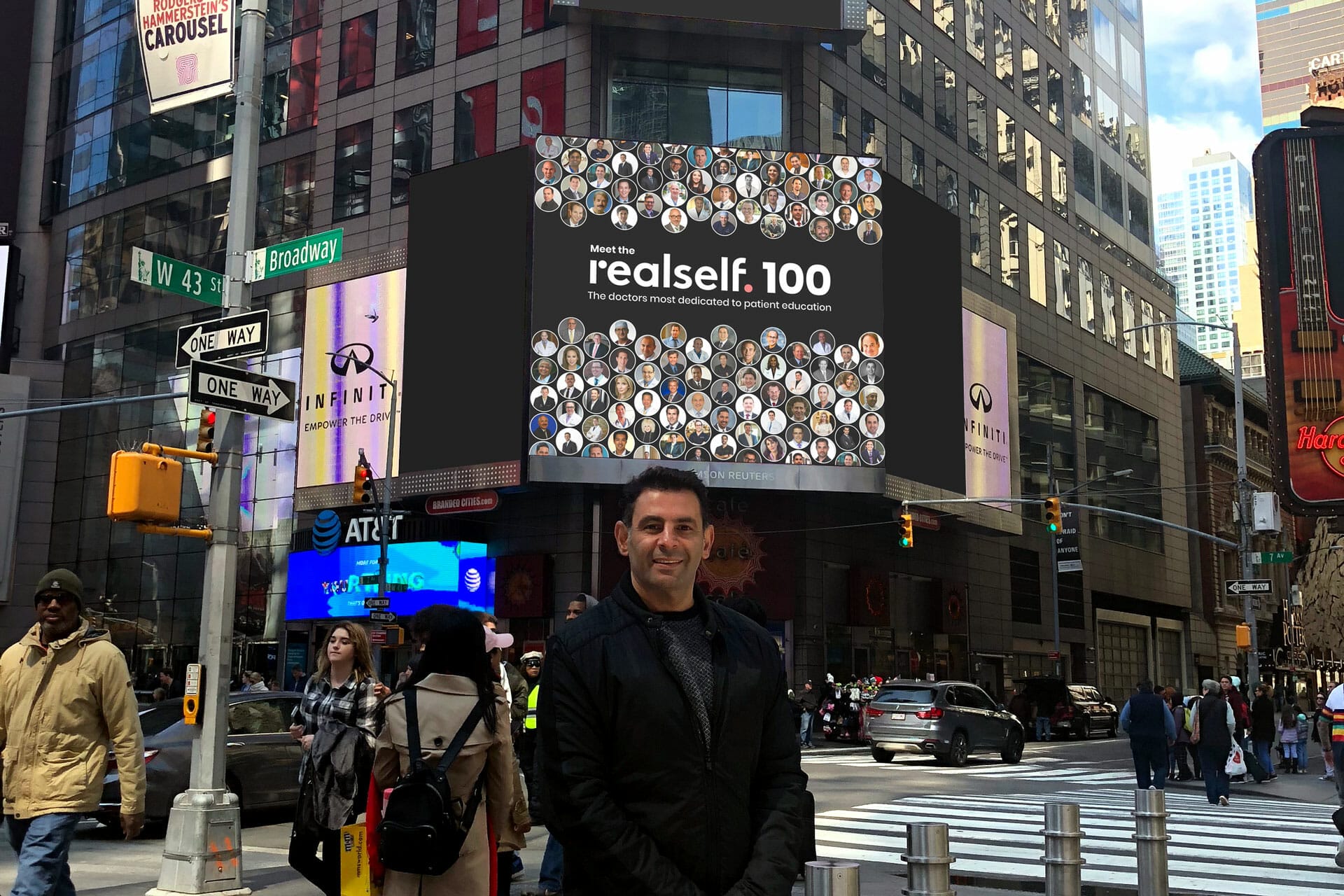 Mr Nakhdjevani said:
It is a great honour to make the RealSelf Top 100 list for the second year running. The internet is now the primary means by which prospective clients research cosmetic surgery procedures. As the largest and most well-regarded platform connecting members of the public with aesthetic practitioners, RealSelf provides an ideal and very valuable platform to engage with the online community and provide advice and guidance about cosmetic surgery options.
The RealSelf 100 award, now in its eighth year, honours the top rated and most engaged board-certified aesthetic doctors who consistently demonstrated a commitment to patient education and positive patient outcomes throughout 2017.
The RealSelf 100 honorees are selected based on a variety of criteria, including the quality and quantity of patient reviews, as well as engagement with the RealSelf community via questions and answers and the sharing of before and after treatment photos.
You can find out more about the RealSelf100 by visiting realself.com/rs100.