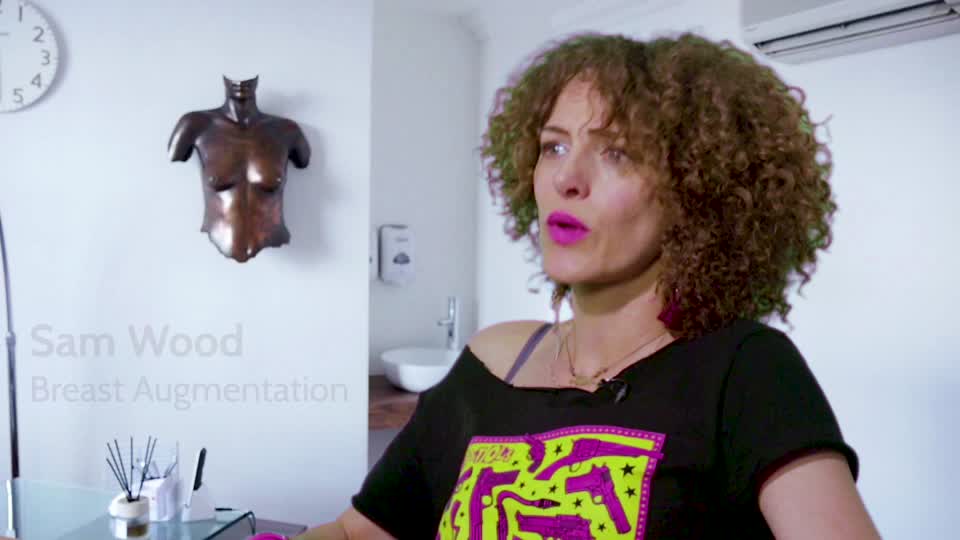 Sam's Story
I am so happy and I am a fan for life, no doubt I will be back!
Years of wishing I had shape, of feeling complete, to feel feminine and sexy, as naturally as possible, is finally a reality. As a performer/entertainer I have always been very body conscious and aware of what people think of my looks. I had visited two other clinics previously but got scared off by feeling like they weren't listening to me when I said I wanted them small. It seemed to be a crazy requirement. So I just carried on wearing the things I thought worked for me being flat chested and let it niggle me for another 'lifetime'.
Why did you choose Bella Vou?
When I had my consultation with Amir, I was pleased to finally find a surgeon who actually listened to what I wanted. He gave me professional yet easy to understand advice about the way I could achieve the look I had always wanted.
I never realised until going through the whole process with Bella Vou that my way of dealing with my insecurity was by laughing about myself. I didn't let it bring me down but I covered it up by being a clown! My journey at Bella Vou from the minute I stepped foot in the clinic was a feeling of safe, calm and confidence.
All the staff go that extra mile, there is nothing robotic about the clinic even though they must see the same things over and over. You are a person with an individual story and are treated with the utmost respect and care. Stevie Gillan, the Front Of House & Patient Co-ordinator, is fantastic, making me feel at ease right away & always ready to help with any questions I had.
Lisa Wakeman, the Clinic Co-ordinator, has such a great, happy way about her you just feel at home, she is warm and friendly and was always available to help with advice. I met Kathryn Alderton the Practice Lead Nurse a few times, amazingly professional and naturally funny, she will be my go to girl for anything I want in the future as she takes the fear out of it all. I had an opportunity to meet the clinic's Business Director, Roger, even he went out of his way to share his knowledge and again with smiles and care, reassuring mom and soothing her fears. I am normally the type to avoid needles, run from hospitals, avoid the doctors etc... But the way they all looked after me and treated me, I actually walked into the surgery room, before going under, smiling and happy with no jitters or doubts at all, apparently I even woke up dancing. That is how at ease this amazing Clinic made me feel.
Has it been worth it?
Two weeks have gone by and I am over the moon, they are so natural looking already you would never know I had the op 2 weeks ago.
I never do reviews as I always think they maybe false but this is a review I had to do. I am soooooo happy and am a fan for life, no doubt I will be back. For my mom (a non believer) to say to her friend a few days ago, if I want anything done I have no doubt it will be with Amir at Bella Vou. One happy lady!
Interactive Before & After Photos
All images, videos and testimonials are based on the personal experiences of our patients and represent individual body shapes and results. Results may vary from person to person. All testimonials are provided voluntarily by our patients and clients and all photos and videos have been consented to and have not been altered in any way.