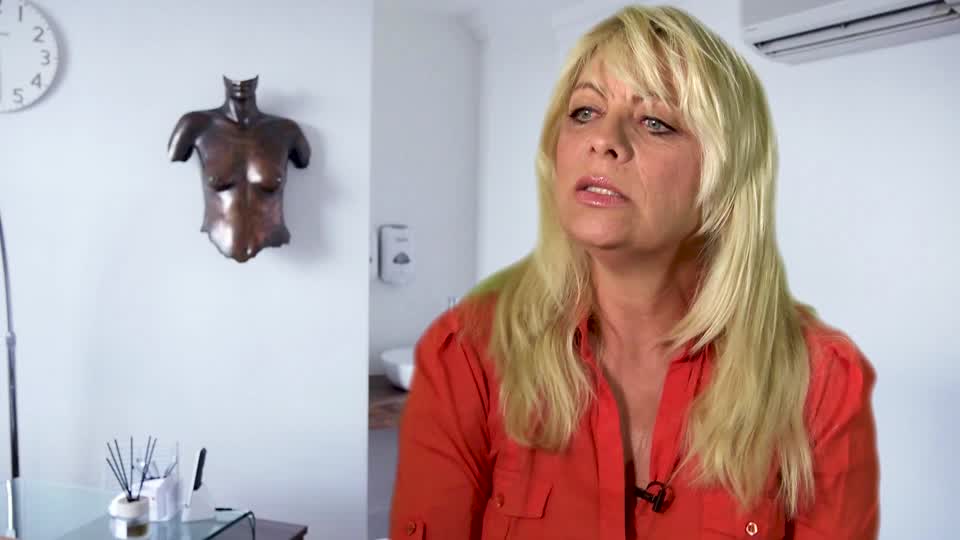 Gabrielle's Story
I no longer feel self conscious when performing and finally I can wear my glitter eyeshadow! I am a very happy lady and it's all thanks to Amir and his amazing team!
I have always had very heavy upper eyelids, however, over the last three years I have noticed a considerable difference (gravity has definitely taken its toll). They were so bad the skin was dropping onto my eyelashes, which made it impossible for me to wear mascara or eye shadow. I am a singer and always in the public eye, therefore, the way I am perceived and how I look is very important. My self confidence was so low due to my eyelids, I had stopped performing, no longer wanting people to see me because of this massive insecurity.
Why did you choose Bella Vou?
Firstly, Bella Vou was a fairly local Clinic to me. I liked the fact the Clinic is very private and you didn't have the hassle of having to go into a hospital for a local anesthetic procedure (walk in and walk out). When speaking on the phone to the patient coordinator, Lisa, she was so welcoming and my bookings were made easy and at my convenience. When I met Amir, I instantly clicked with him, I knew he was a surgeon I could put my trust in. As Amir had pioneered procedures, I knew he would work his magic in theatre and his scar work would be good, especially as he showed me many before and after pictures of past patients, which completely put my mind at ease.
How did you find your pre-surgical experience?
It is only human nature to be nervous when going into the unknown, however, I had spoken to past patients before my procedure, which reassured me that the procedure was a breeze and the fact they were over the moon with their results, made me excited! The whole team were so helpful, the whole experience was amazing and not stressful in the slightest.
What was your experience, in surgery?
My experience in surgery was exactly how I had hoped it would be. I was told the local anaesthetic would be a little bit painful, but it was made easy by having a hand to hold. The conversation flowed throughout so my mind was totally distracted from any discomfort. The rest of the procedure was painless and over within 1 hour. Amir suggested I had 2cm of skin from each eyelid (which is A LOT)! I looked in the mirror and even though I had stitches and slightly puffy eyes, I could instantly see my results. I could hardly contain my happiness.
Has it been worth it?
I no longer feel self conscious when performing and I can finally wear my glitter eyeshadows! I am a very happy lady and it's all thanks to Amir and his amazing team!
Interactive Before & After Photos
All images, videos and testimonials are based on the personal experiences of our patients and represent individual body shapes and results. Results may vary from person to person. All testimonials are provided voluntarily by our patients and clients and all photos and videos have been consented to and have not been altered in any way.