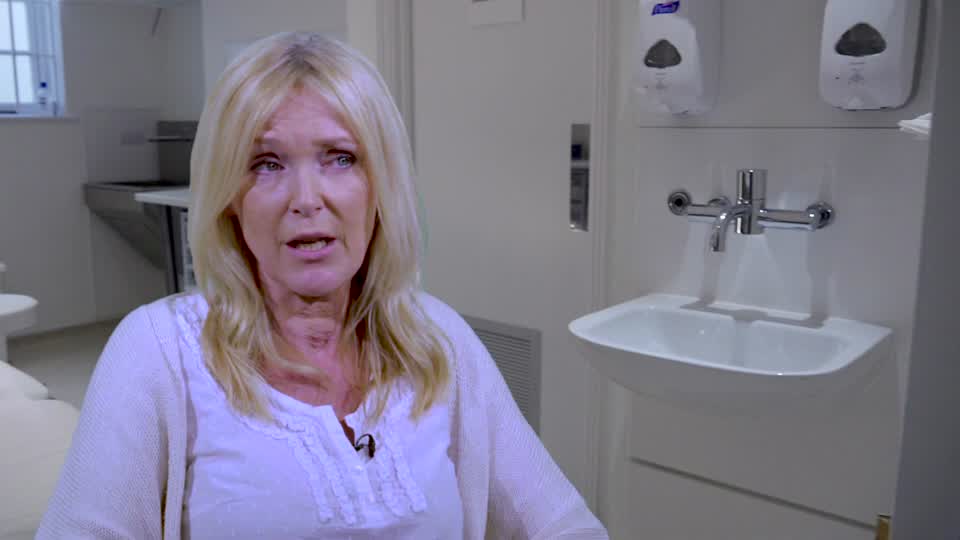 Debbie's Story
My results are simply amazing. I love my profile and I no longer get a fright when I see my saggy jowls and neck in photos.
My partner and I are finally getting married! I have definitely been feeling the pressure of being a 50 year old bride! I have such a lively, young and bubbly personality which I didn't feel reflected my tired looking appearance.
I have always been an open minded spirit and for me (not in a shallow way) my looks, my body and health have always been important to me. I always try to make the best of myself, so I am happy in my own skin. Unfortunately make-up, a healthy diet and way of living doesn't stop the elasticity of the skin, especially around
the jowls and neck were my problem areas.
The Concept™ Facelift under local anesthetic, therefore having minimal health risks and not experiencing months of recovery, is the help I needed. I also work within the aesthetic industry, therefore I am constantly being involved with the industries new and latest procedures, often however only giving a temporary solution .I know patients have a terrible guilty feeling of looking shallow and vain when undergoing cosmetic surgery.
The Concept™ Facelift is under local anaesthetic therefore you are not putting yourself under extreme health risks. It is easier to recover from, gives a natural look and you are not subjected to being bed bound. If you decided you did not want to share your procedure experience with anyone this would be easy to do (and apparently very common!).
Why did you choose Bella Vou?
I saw Mr Amir Nakhdjevani on a BBC documentary which showed him performing his pioneering facelift on a client and this confirmed to me, that this was the procedure I had been looking for. It was definitely not another fad facelift procedure, it has been given the longevity of a traditional facelift however with less recovery time and natural looking results.
Mr Amir Nakhdjevani is the most personable surgeon I have met and his team are amazing and support you in every way possible. Choosing Bella Vou was a complete no brainer!
How did you find your pre-surgical experience?
The Concept Facelift procedure was exactly what I had been looking for, however for a woman a wedding involves a massive amount of organisation, time and stress therefore I was a little bit reluctant that I didn't want this procedure to interfere too much.
I had my consultation with Mr Amir Nakhdjevani where I was told about the procedure, shown many before and after pictures of previous patients and got to ask many questions. I came out of the consultation feeling very relaxed and excitied about the procedure.
Bella Vou patient co-ordinators went through the diary with me and the procedure date was booked, they even booked all my follow ups in advance (so I could work my wedding organisation around this), the process was so smooth and I was treated like a VIP.
What was your experience, in surgery?
On the day of the procedure, once a confident lady, I was very nervous about the unknown. I had a morning procedure, where I was greeted with a cup of tea, sandwich and and biscuits, whilst being calmed by the wonderful staff... ready to face the music.
When I say I got treated like a VIP it was not a lie. Stevie, the patient coordinator I had built a fantastic rapport with, came down into theatre to reassure me and hold my hand whilst the dreaded local anaesthetic injection were given. I had the amazing nurse and of course Amir in theatre with me, who made me feel extremely relaxed, whilst keeping my mind occupied by talking about all walks of life.
The time down in theatre seemed to fly by! The local anaesthetic injections were a little tender but the rest was a breeze. Soon my nervousness completely disappeared and I was somewhat relaxed. A procedure I would strongly recommend to all of my friends and family.
Has it been worth it?
Unfortunately, my recovery was far from smooth due to family stresses and a stomach infection which decided to arrive at a time I should have been relaxing. This meant a large amount of antibiotics and painkillers were consumed.
Despite the tricky recovery, my results are amazing. I love my profile, my jowls and neck line has smoothed out and I now have a beautifully contoured face. I am very excited and happy that I will be feeling confident when walking down the aisle and having my snaps to remember my special day!
Interactive Before & After Photos
All images, videos and testimonials are based on the personal experiences of our patients and represent individual body shapes and results. Results may vary from person to person. All testimonials are provided voluntarily by our patients and clients and all photos and videos have been consented to and have not been altered in any way.